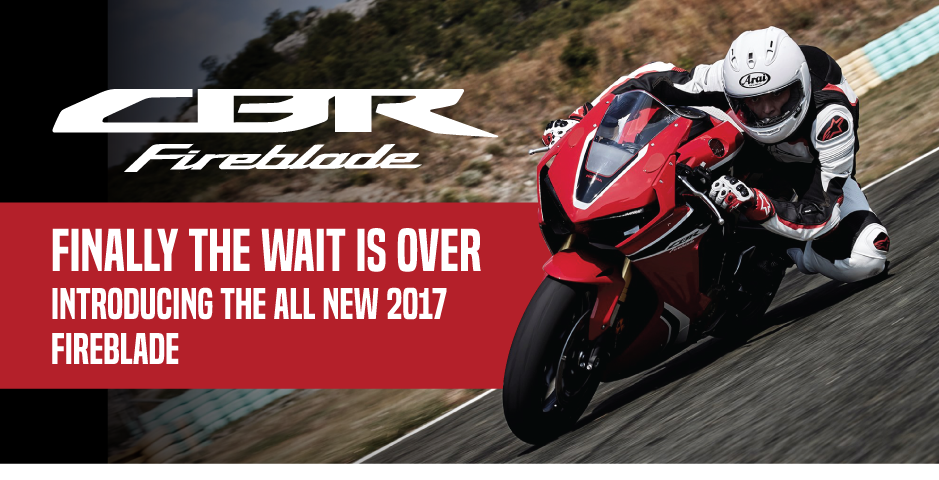 Take riding to the next level
Underneath the skin of the new, sharper looking Fireblade is a unique assembly of the finest components you'll ever find on a sports bike.
We looked at every inch of the body to make it lean and sharp, but it wasn't just for looks; it's much more aerodynamic too. The new body manages the airflow into, and around the machine. Even the surface angle of the headlights and the contouring of their side slits are designed to support stability at speed.
The all-aluminium, hollow die-cast frame has been thinned without sacrificing strength to achieve 500g saving from previous Fireblade. Focussed on mass centralisation, this significantly improves rigidity, stability, feel and steering response.
Defining features
A motorcycle built for sport as well as real-world riding.
The new CBR1000RR Fireblade has less weight, more power and advanced electronics – more than any previous Fireblade – that deliver outstanding performance wherever you ride. Aerodynamically perfect, just tuck yourself into it and ride. The Fireblade feels completely stable at high speed on the straight, as well as those fast, sweeping corners.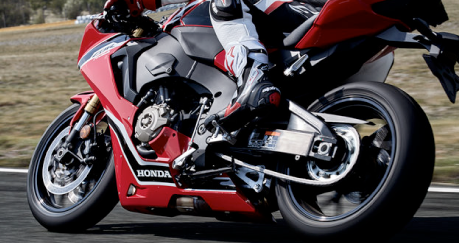 A rider's motorcycle
Fully equipped for the road and the track.
One of the CBR1000RR's many outstanding features are the three selectable riding modes so you can program the machine to suit different conditions. It can be tuned to be comfortable and easy-going when you want it to be, yet feed the need for exhilarating action when adrenalin demands it.
All powerful - There are three 'blades; it's an impressive trio.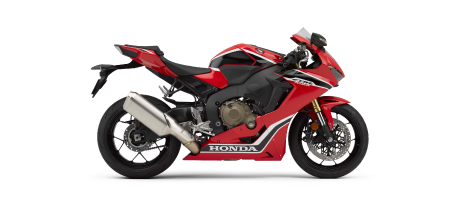 CBR1000RR Fireblade
Equipped with Selectable Torque Control (with built-in Wheelie and Rear Lift Control), Selectable Engine Brake, new ABS brakes, an optional Quickshifter with Downshift Assist, Riding Mode Select System, Power Selector and fully adjustable Showa suspension.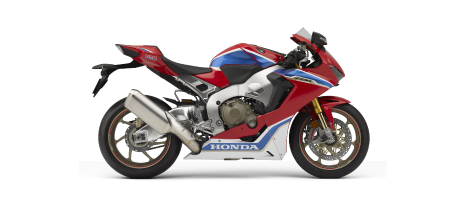 CBR1000RR Fireblade SP
Equipped with semi-active Öhlins Step motor-type Electronic Control suspension, plus Honda Selectable Torque Control, Wheelie Control, Rear Lift Control, Selectable Engine Brake, Quickshifter, Riding Mode Select System and Power Selector and RC213V-S MotoGP technology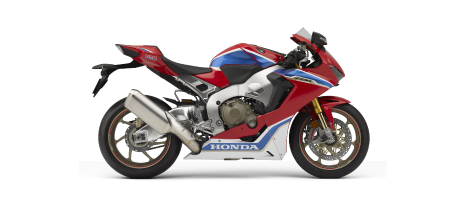 CBR1000RR Fireblade SP 2
A road legal homologation special, the CBR1000RR Fireblade SP2 is ready for race use with Marchesini wheels. The engine has a revised cylinder head: valves, combustion chambers and pistons – Racing Kits are available.