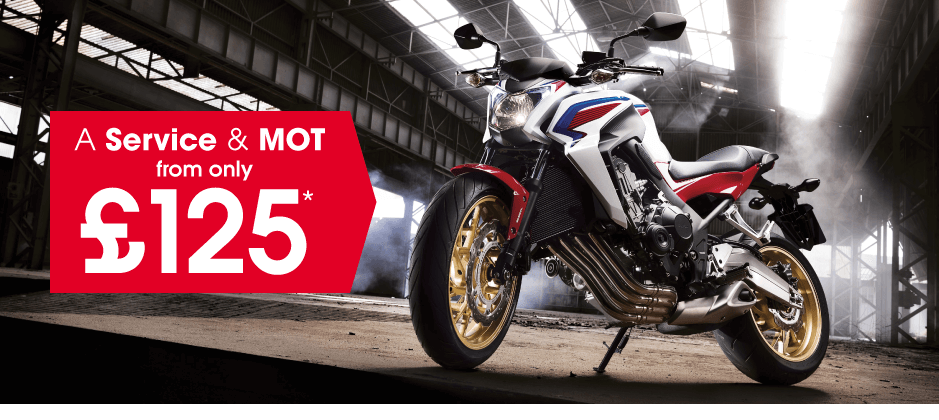 We are keen to help ensure that your bike running costs are kept to a minimum and believe that regular servicing and maintenance can help achieve this. That's why we are offering a Service and MOT from only £125!
This great offer includes:
Genuine parts
Oil & Filter
Brake strip and clean
Chain clean and adjustment
Visual health check inc pivot point lubrication
Electronic Health Check (Honda only)
Trained Honda technicians
Genuine Honda parts only
Castrol Power 1 4T 10w30 Oil
12 months parts and labour guarantee
Take advantage of the is offer and you could save up to £75!
Booking a Service & MOT online
Booking your Bike in for a Service & MOT with Vertu Honda Bikes couldn't be easier.
Simply start by entering your vehicle registration number in the field below to begin.
*Offer valid until 31th December 2015